November 2nd is the Day of the Dead, a holiday celebrated by the Mexican culture. This a day of remembrance for loved ones who have passed away. Every year the students look forward to this celebration in school because it helps them hold onto their culture. It is very easy to get into the American celebration of Halloween and forget about the Day of the Dead, but these students are very passionate about their culture and traditions.
One Mexican tradition from the day of the dead is making "papel picado." These are banners that are hung at special celebrations. We have made "papel picado" in class using Wixie on the Chromebooks. We hung the banner in our room and the students are incredibly proud of their work. One student in particular pulled a teacher into the classroom just to show her his "papel picado" and explain why we made them. Doing activities like this in school not only lets these children hold onto their culture but also helps make more people aware of the Mexican holiday.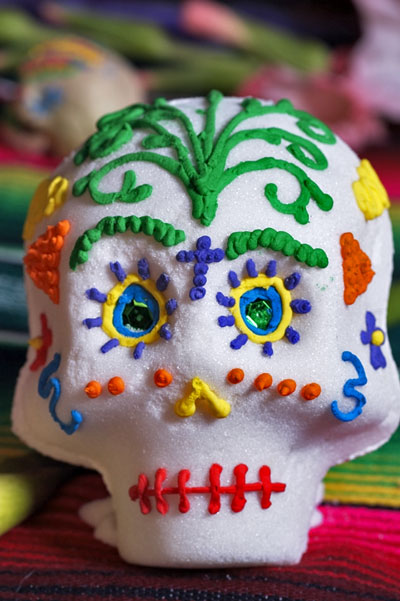 Another common tradition on the Day of the Dead is making "
calaveras de azúcar
" (sugar skulls). The students will be making their own sugar skull next week using bright colored frosting and candies. The bright colors represent the celebration of life. The holiday is seen as a time to celebrate and honor loved ones who have passed away as opposed to focusing on their death.
For me, the Day of the Dead has become a celebration that I not only celebrate in school with my students but I also celebrate at home with my family. My passion for the Hispanic culture led me to where I am today, and it continues to grow as I see these kids celebrate their culture in school!